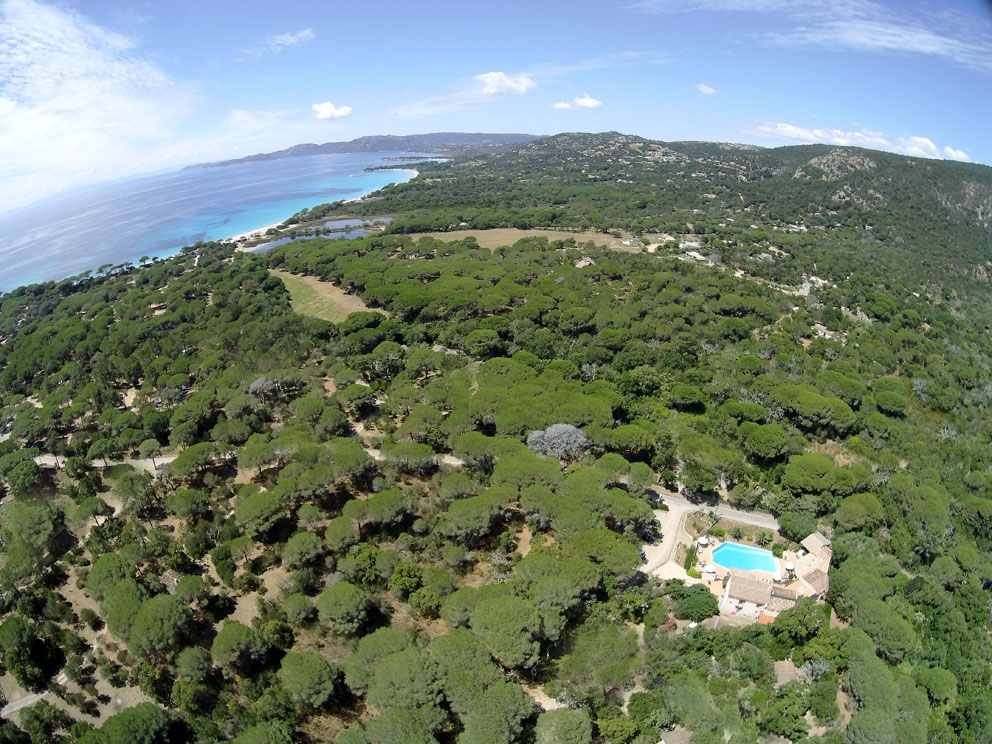 An exceptional situation
Hotel Palombaggia is the ideal place for beach and nature lovers. Located just a few minutes walk from the famous Palombaggia beach, it offers easy access to one of the most beautiful beaches in the area. Hotel guests can relax on the fine sand and swim in the turquoise waters of the Mediterranean. Guests will be able to enjoy a wide choice of beaches for relaxing and swimming, while taking in the breathtaking views of the surrounding natural landscape.

Close to the beaches of Palombaggia
Our hotel is conveniently located just a few minutes walk from Palombaggia beach. For those who wish to explore the area's beaches further, the hotel is also close to many other beaches in the area such as Santa Giulia, Rondinara and Cala Rossa. These beaches also offer crystal clear waters, fine sands and breathtaking views. Vacationers can enjoy the diversity of the area's beaches by taking a stroll just minutes from the hotel. Hotel guests can easily plan excursions to see all that this beautiful area has to offer.

Close to tourist sites
The hotel, located in a beautiful area, is close to many tourist sites such as the cliffs of Bonifacio, the Lavezzi islands and the Corsican regional nature park. Guests can easily plan excursions to discover all that this region has to offer. The cliffs of Bonifacio are a must-see site, offering a breathtaking view of the sea. The Lavezzi Islands are a paradise for diving and snorkeling enthusiasts. The Corsican Regional Natural Park is an ideal place for hiking and nature excursions. Hotel guests will have the opportunity to discover all the treasures of this region, from the cliffs to the sea, passing through the islands and the natural parks.
Unforgettable vacations
Hotel Palombaggia is located in one of the most picturesque areas of Corsica, near the beaches of Palombaggia and many tourist sites of the region. It is the ideal place for vacationers in search of relaxation, nature, discovery and idleness.